An Incomparable Staff

Over the years, Francis P. DeVine Funeral Home has developed a strong reputation for providing the community's families with the most considerate, unparalleled service. That's because our experienced staff guides grieving families through every step of the funeral decision-making process. Our superior team strives to provide nothing short of extraordinary customer service and keen attention to detail.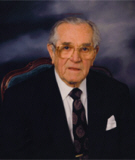 Francis P. DeVine
March 28, 1914 - March 30, 1999
A lifelong resident of Oyster Bay, Francis P. DeVine dedicated his life to his family, community service and reputable business practices. Married to another Oyster Bay native, Dorothea, Francis founded the funeral home in 1946. He served as a valuable contributor to the community called "home." Francis was a 30-year member of the Oyster Bay Fire Company #1 and served on the Board of Trustees for the Fire Company's Benevolent Board. He was a former president of the Oyster Bay Rotary Club, a director of the board of the Oyster Bay Chamber of Commerce and a member of the Knights of Columbus. Francis P. DeVine proudly served his community as a dedicated funeral director until his death in 1999.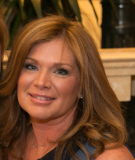 Karen A. DeVine
Fpdevinefh@gmail.com
Following in her father's footsteps, Karen A. DeVine joined the funeral home as a Licensed Funeral Director in 1990 after working under her father's guidance since 1986. Karen has two daughters, Sarah Rose and Francesca Mary. Believing in personal, dignified service, she continues to run the funeral home by the high standards the community expects from her family.


She is a Past President of the Oyster Bay Rotary Club, former member of the Oyster Bay Fire Company #1, and a Member of the Oyster Bay Volunteer and Exempts Fireman's Benevolent Assoc., Past president of the Oyster Bay Chamber of Commerce, , Past President of the IHM Guild of St. Dominic's Church, a Member of the National Funeral Directors Assoc, Nassau Suffolk Funeral Directors, and N.Y.S. Funeral Directors, and she serves on the Board of Directors of :, Boys & Girls Club of OBEN, and the Doubleday Babcock Senior Center, Karen has also served twice as chairperson of the renowned Oyster Bay Oyster Festival, and was named Small Business Person of the Year by the Chamber of Commerce in 1999.